How to Make the Most of Your Florida Spring Break!
This time of year, everyone is itching for a break in their routine, and many people flock to the warmer parts of the country. Spring break is one of the busiest times of year in Florida, and there are so many great things to do while you're in town! In today's post, we will give you a few tips to help you maximize your time so that you can experience as much of this wonderful state as possible.
There's nothing better than getting together with your friends and seeing Florida from the water, and at Kraken Cycleboats, you can do just that! We offer a unique paddle pub experience where you can laugh, drink, play music, and most importantly, have a great time! We proudly offer our peddle bar in Miami, Tampa, and Jacksonville, so if you want an experience unlike any other, then be sure to add Kraken Cycleboats to your spring break bucket list. Browse our website to see photos and videos, and book your tour aboard our paddle pub today!
Create an Itinerary
Before you even hop on the plane or load up your car, it's a good idea to create an itinerary so that you have an idea of what you want to do while you're in Florida. There is an endless number of fun activities that you can partake in, whether you want to relax on the beach, eat delicious seafood, or experience adventures on the water. You and your family or friends will most likely want to do it all, so it's best to do your research and make plans so that you don't end up spending your entire trip arguing about what to do next.
In addition to maximizing your time, creating an itinerary will also give you the opportunity to book your experiences in advance. As we mentioned earlier, spring break is one of the busiest times of the year in Florida, and that may cause some problems if you're trying to book tours or fun adventures. As soon as you figure out what you want to do on your trip, make a reservation online so that you won't be left out of the fun.
Pack Layers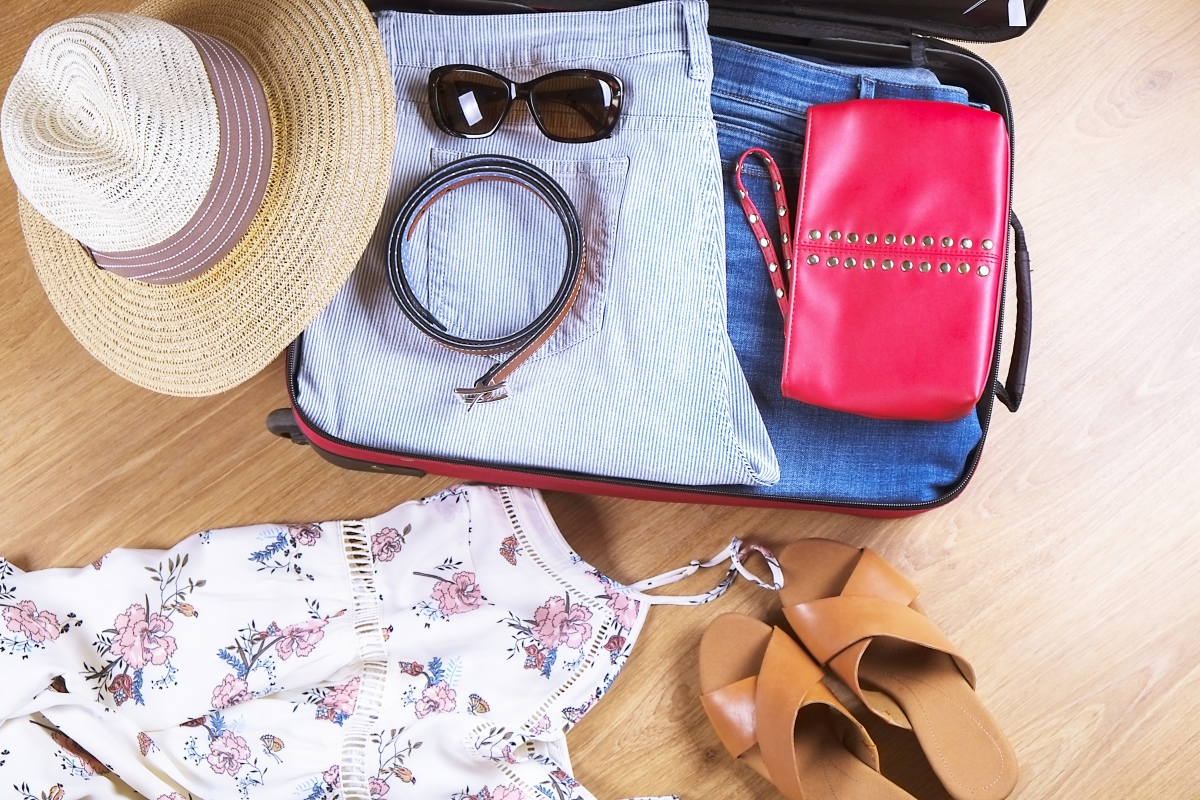 Everyone always assumes that Florida will be sunny and 80 degrees, but that's not always the case. The spring season in Florida is known to have varying temperatures, with some days offering the warm weather you desire, and others with less than ideal conditions. As you begin planning and packing for your trip, it's a good idea to be prepared for all types of weather. Make sure you pack light layers so that you can add more or take them off as the temperature changes throughout the day.
Stay Hydrated
When people think about spring break in Florida, they often think about endless parties on the beach. Depending on where you plan to spend your spring break, there may be strict rules about consuming alcohol on public beaches. It's a good idea to look up the county laws before you plan your trip.
That being said, parties and alcohol consumption are a given no matter where you go, but it's also important to be smart. The last thing you want is to spend your vacation sick and dehydrated, especially when there are so many other things you could be doing. Regardless of how you plan to spend your spring break, it's vital that you stay hydrated. The hot sun mixed with dehydrating drinks like soda and alcohol can do terrible things when you're not prepared, so make sure you pack a water bottle and do your best to drink water throughout the day so that you can enjoy your Florida vacation.
Try Local Cuisine
In between your fun in the sun and exciting adventures, it's important to take time to eat. It's no secret that food in Florida can get a little pricey, especially if you're visiting a popular tourist destination. The idea of spending a large amount of money on food may not sound very appealing, especially if you're trying to stay within a budget. However, if you truly want to experience all that Florida has to offer, then we recommend eating at least one meal at a popular local restaurant. Indulge in delicious seafood or a juicy burger. You can even ask a local what they recommend to ensure that you are trying the very best.
Make a Reservation at Kraken Today!
Are you looking for a fun experience while you're in Florida for spring break? Well then Kraken Cycleboats has just what you need! You can find our unique paddle pub in Miami, Tampa, and Jacksonville, so if you're looking for a great time filled with laughs, friends, and paddling with a drink in your hand, then be sure to make a reservation with us today.
We look forward to seeing you on the water!